—

Explore America's Struggle for Independence 

—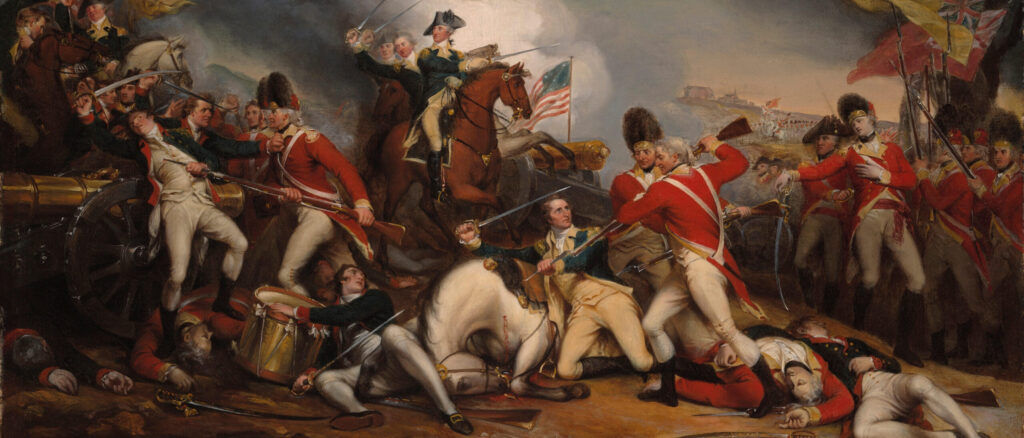 Gain a new perspective on the American Revolution as author and historical interpreter David Price connects you with a wide range of events, personalities, and historic sites that relate to this saga—some famous and others obscure. His engaging style brings history to life as he leads you through a pivotal epoch in our nation's past. David's books are listed below.
✩  David's Blog focuses on a variety of topics relating to the Revolution. His blog posts can be viewed under the Speaking of Which tab above. You can receive new posts automatically just by entering your email address in the footer on any page and clicking on "Subscribe." See what readers have to say about the blog here.
✩  David has written extensively for the Journal of the American Revolution, the leading online source of new research on the Revolution and Founding Era. You can find his articles here.
✩  David has received awards from multiple chapters of the National Society of the Sons of the American Revolution in recognition of his work as an author, historical interpreter, and speaker. More information is available on the About page.
✩  Update: Find the latest information on David's literary activity and events here.
---
THE BATTLE OF HARLEM HEIGHTS,

 1776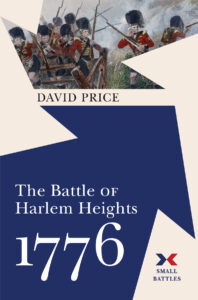 "A remarkably well-researched, readable, and informative book."
—The Journal of America's Military Past
Perhaps the most significant attribute of the Battle of Harlem Heights is that it provided a harbinger of what was to come for the army that embodied the Revolutionary cause—the development of a fighting force in which soldiers from different regions would learn how to do battle and gain a greater sense of national identity. No matter how many times U.S. Army troops have recorded a battlefield success in the course of our national journey—whether on American soil, in a European wood, across a Middle Eastern desert, or on a Pacific island—one thing about that history remains indisputable. They did it first at Harlem Heights.  
---
JOHN HASLET'S WORLD

"Well-written and carefully documented. I highly recommend it!"
—Kim Burdick, author of Revolutionary Delaware
This is the story of Colonel John Haslet, an Irish immigrant to the American colonies who made the ultimate sacrifice while fighting for his adopted country at a pivotal moment in our war for independence against Great Britain. It is also a chronicle of the inspirational leadership and service of the Delaware Regiment, known as the "Delaware Blues," which Haslet formed and guided—perhaps the finest fighting force in George Washington's army in 1776—told as part of a more wide-ranging narrative about the campaign of Washington's Continental army in that critical year. 
---
THE ROAD TO ASSUNPINK CREEK

"Must reading for anyone interested in the Revolution."
—Patrick K. O'Donnell, author of The Indispensables and Washington's Immortals 
The reader is offered a new perspective on the "Ten Crucial Days" of the American Revolution—the period from December 25, 1776 through January 3, 1777—in which George Washington's army won its first three significant victories. This work presents a unique interpretation of a critical period in American history by emphasizing the importance of the Battle of Assunpink Creek on January 2, 1777 (often referred to as the Second Battle of Trenton). This encounter has generally received less attention from historians than the other two engagements fought during this brief span of time; however, it was arguably the most pivotal event of the "Ten Crucial Days" and perhaps of the entire Revolutionary struggle.
---
RESCUING THE REVOLUTION

"Unique stories of lesser-known heroes."
—Jennifer Martin, Executive Director, The Friends of Washington Crossing Park
The victories achieved by the American cause from December 25, 1776 to January 3, 1777 in the war for independence from Great Britain were the product of bold and imaginative leadership on the part of George Washington and his fellow generals, miscalculation by the enemy, and the fortuitous effects of weather as it related to the movement of troops and battlefield conditions. But those storied triumphs were also due to the heroic feats of people less well known to history who remain the "unsung heroes" behind our nation's struggle for independence during its darkest days.
Meet

David Price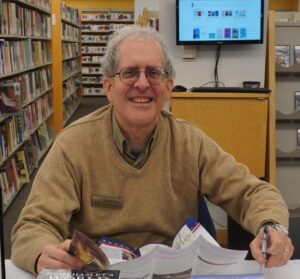 David describes himself as a history buff who likes to write. His literary activity is an outgrowth of his work as a historical interpreter who focuses on the American Revolution and in particular on what historians have termed the "Ten Crucial Days" of that contest, from December 25, 1776 through January 3, 1777. As the British historian Sir George Otto Trevelyan famously observed, "It may be doubted whether so small a number of men ever employed so short a space of time with greater and more lasting effects upon the history of the world."
Joseph Garrera, Executive Director of the Lehigh Valley Heritage Museum, shared the following after one of David's talks there: "Your work illuminates the honor and glory of the American Revolution. As a public historian you bring this story to a wide audience through your books, tours, and public presentations." 
David has been awarded the National Society of the Sons of the American Revolution Bronze Good Citizenship Medal in recognition of his work as a historical interpreter, author, and speaker. The award citation from the Washington Crossing Chapter states: "We are grateful for his service to perpetuate the memory of Revolutionary War Patriots through his historical research and education."
In each of his books, David tries to tell a story that is accurate, informative, and engaging—one that illuminates the historical contributions of people who are largely unknown among today's general public. As one reviewer put it, they may be "the less-celebrated stories of the Revolution, but Price excels at bringing these to life, reminding us again that the unsung heroes deserve to have their stories told too."
David's intent in each case is to craft the kind of narrative that he would enjoy reading, and he hopes that others will derive that same feeling from his writing while gaining a new appreciation of the struggle to secure America's right to rule itself. To convey the reality of the Revolution means to present those aspects that were noble and inspirational, as well as those that were ugly and brutal, for they were all part of that history.
(The above photo of David at the Princeton Public Library during its Local Author Day Fair is licensed under CC BY-ND 2.0 and made available through f

lickr.com

.)
---
David's books are available wherever books are sold.
— The Battle of Harlem Heights, 1776 can be purchased online through Westholme Publishing, or from Amazon, Barnes & Noble, The Fort Plain Museum Bookstore, or other booksellers.
— David's other books can be purchased online here by selecting the desired book and a listed bookseller, or you may choose to support a historic site listed below: